Assistive Listening Devices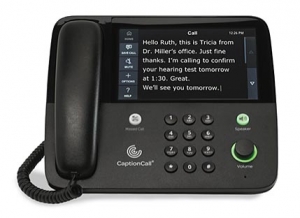 Hearing aid and cochlear implant manufacturers have developed a wide range of wireless accessories to boost your hearing performance, improve communication and keep you connected. Wichita Ear Clinic offers numerous solutions to suit your everyday needs, whether on the phone, watching TV or in a noisy environment. Available technology includes remote microphones, wireless streamers, TV adaptors, and direct connectivity with some cell phones. The audiologist will recommend assistive listening devices and instruct you in their proper installation and use.
Most manufacturers have developed apps available for cell phones or tablets that can function as a remote control for your hearing technology.
Wichita Ear Clinic is also a provider of Caption Call phones which provide real-time captioning of phone calls for improved communication and increased independence. www.captioncall.com
Floatable custom molds are available for swimming.
Hearing protection is extremely important for anyone who is regularly in a high noise environment, including target shooters, motorcyclists, airline pilots, musicians, construction workers and factory workers. The truth is that anyone subject to noise exposure may need to wear hearing protection to protect their long term hearing.
In-ear musicians' monitors are designed with one goal in mind; to help you hear accurately so you can perform at your peak, night after night, show after show.